HOW TO CONTACT G9 ROLLED MATTRESS?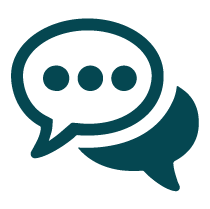 MESSENGER
Connect with us here: https://www.facebook.com/g9g9.vn.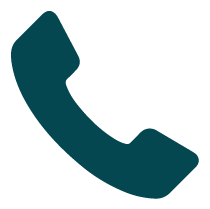 Frequently Asked Questions
---
G9 Rolled Mattresses are covered by a 10-year warranty from the time of purchase. This applies to all purchases from the store/website and G9's authorized agencies.

The warranty only applies to the original purchaser.

The warranty covers:

- Sag exceeding 20% for Foam structure mattresses and 3 cm for spring pocket mattresses, provided that it is a technical defect caused during the production process and not caused by force majeure acts or customers.

- Structural problems found during normal use and proper handling which cause broken or cracking foam.

- Manufacturing defects during the zipper assembly of the mattress' cover. The warranty covers repair or cover replacement (only applies to G9 NAVY and G9 MARINE)

The warranty does not cover:

- Personal preferences about the firmness, design, or materials of the product.

- Damage to the product such as stains, lacerations, cuts, or damage during the customer's use.

- Damage caused by using an inappropriate bed frame such as beds with bars more than 5 cm apart.

- Damage caused by other shipments after G9 delivered the mattress.

- Damage caused during the washing or drying of the mattress.

- Product defects such as uneven seams, dented/dirty carton boxes, etc.

- Warranty applies to domestic and original purchasers only.

G9 will make the decisions to repair or replace the mattress on a case-by-case basis.

Get in touch with us via Facebook, Email, or Hotline for more warranty support.
Our 120-night sleep trial policy is to better support your online purchase. After your purchase, we will deliver a brand new mattress for you. For best results, sleep on it for a minimum of 30 days. This is an appropriate period of time to find out if it is the right mattress for you. If you are not satisfied after this time, get in touch with us for return or exchange within 120 days of purchase.

You will receive a 100% refund. The 120-night sleep trial is only applicable once per customer per mattress per delivery address.

We commit to not resell used or returned mattresses. All returned items will be donated to local charities or recycled.
We think that you should sleep on the mattress right in your own home, comfortably doing your own activities, to see if you really like it.

Thus, we do not invest in showrooms. We offer free delivery and returns within the 120-day sleep trial. By reducing the overhead of a showroom and associated staff, we are able to pass more savings on to our customers.

After your purchase, we will immediately deliver a brand-new mattress to your home. If you do not like it, contact us for a free return or exchange within 120 days.